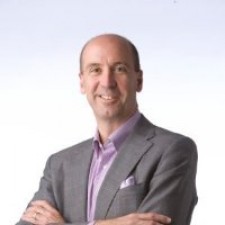 Best-selling author Jack Uldrich will be presenting his research and insights on how to use techniques like unlearning to thrive in the future at seven events this month
MINNEAPOLIS, January 10, 2019 (Newswire.com) - Prolific author and speaker Jack Uldrich begin a busy January schedule with an event in his hometown of Minneapolis. A highly-regarded speaker on emerging trends and the opportunities and challenges they create, today he will be addressing leaders on how to "think like a futurist."
According to Uldrich, "Thinking like a futurist involves appreciating how the world of tomorrow is changing. Far too often companies are fixated on issues that are front and center, or at times, they are stuck dealing with issues from the past. They aren't taking time out to reflect on what the future will hold in store."
He continues, "New advances in technology bring forth exciting discoveries every day. But often lost in this new reality is the fact that organizations must unlearn old, obsolete knowledge and old ways of doing business before they can seize tomorrow's opportunities."
After today's presentation, Uldrich will address other leaders in a variety of industries about how they can "future-proof" their organizations. In his customized presentations this month, he will remind leaders that a big part of future-proofing is recognizing that "business-as-usual" may not be an acceptable strategy in the future. With this in mind, he will encourage leaders to consider the following: "You can either be humble about the future or be humbled by the future."
Uldrich's scheduled events this month include:
January 10: How to Think Like a Futurist - Studio E - Minneapolis, MN
January 15: Future Trends in Recreation - Johnson Outdoors - Milwaukee, WI
January 19: Future Trends in Wealth Management - Private Client - Newport Beach, CA
January 23: Future Trends in Agriculture - AgCountry - Faro, ND
January 25: Future Trends in Building and Construction Industry - AGC-Utah - Salt Lake City, UT
January 29: Future Trends in Wealth Management - CIBC - St. Louis, MO
January 30: Future Trends in Wealth Management - CIBC - Oklahoma City, OK
Uldrich is a frequent speaker on technology, change management, and leadership and has addressed corporations, associations, and not-for-profit organizations on five continents. He speaks over 100 times each year, specializing in the transformation of health care, agriculture, education, energy, finance, retail, and manufacturing.
To learn more about Jack Uldrich, his books, his blog, or his speaking availability, please visit his website.
Source: Jack Uldrich & The School of Unlearning
Share: