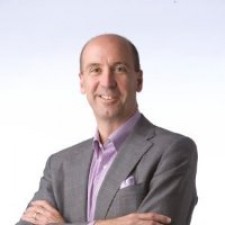 Futurist Jack Uldrich is confirmed to address the 2017 Management Forum for the Independent Lubricant Manufacturers Association (ILMA).
Los Angeles, CA, April 20, 2017 (Newswire.com) - Improving performance and increasing efficiency, what organization doesn't strive for such results?
Without metalworking fluids, American businesses and manufacturing would grind to a halt. Quite literally, they drive the global economy. So like any other forward thinking industry the ILMA (Independent Lubricant Manufacturers Association) endeavors to embrace the latest and greatest technology to enhance effectiveness for their customers.
To that end, on Friday, April 21 the ILMA will host Futurist Jack Uldrich to speak on the future of the manufacturing industry.
Among the ten technologies that Uldrich will discuss with the ILMA are nanomaterials, and bio-based products which may well transform and revolutionize the future of lubricant manufacturing.
He will also speak on the up and coming technologies that utilize metalworking fluids like autonomous vehicles, artificial joints, and sophisticated robotics among others.
Uldrich travels the world speaking on future trends, emerging technologies, innovation change management, and leadership. His manufacturing clients include the Precision Metalforming Association (PMA,) Stiles, Siemens, the IBD, and the Packaging Machinery Manufacturers Institute (PMMI.) Other leading clients include Verizon Wireless, ABB, Emerson, Wells Fargo and Blue Cross Blue Shield.
Parties interested in learning more about Jack Uldrich, his books, his daily blog or his speaking availability are encouraged to visit his website.
Source: Jack Uldrich & The School of Unlearning
Share: